February 14, 2019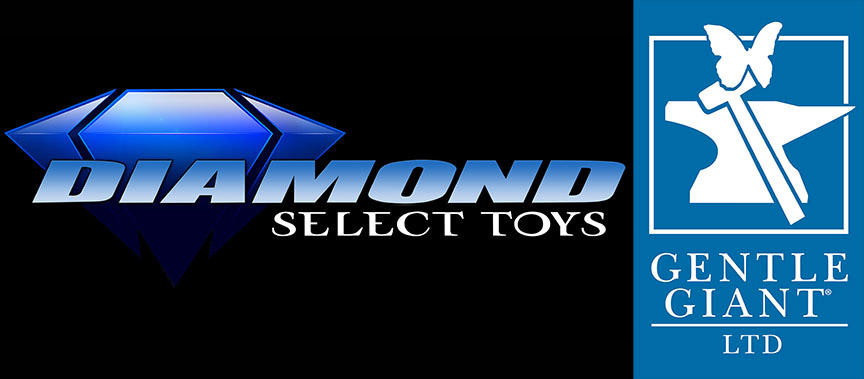 Both Diamond Select Toys (DST) and Gentle Giant Ltd. have long been known for delivering high-quality busts, statues and action figures to collectors worldwide. Now, fans can get the best of both worlds, as DST finalizes the purchase of select assets of Gentle Giant, taking over manufacturing and distribution of many of the company's key lines.
Beginning February 1, 2019, Diamond Select Toys and Collectibles, LLC, assumed responsibility for the release of many of the previously developed and newly created busts, statues and other products of Gentle Giant Ltd.
"This is a great moment for DST," said Diamond Comic Distributors owner Steve Geppi. "The unification of many of Gentle Giant's licenses and built-in fan base with DST's sales and distribution channels is a recipe for success. Two wonderful companies uniting talents to produce the best of the best. I am confident the final product will be well received by both companies' wonderful supporters and customers."
"I have been a longtime fan of Gentle Giant's products, and I am excited to continue their legacy," said DST President Chuck Terceira. "Once we're up and running, we plan to deliver seamless delivery of existing product lines, so expect to see the same level of quality, as well as some new categories created by this transition."
"It is a great honor for Gentle Giant to continue our strong creative relationship with Diamond," said Karl Meyer, VP of Entertainment at 3D Systems. "With great pleasure, I am personally thrilled to have DST uphold the Gentle Giant Ltd brand and work with our artists in bringing entertainment magic from the screen to the collectors' hands."
In addition to resin busts and statues, DST produces Gallery PVC Dioramas, Select action figures, Minimates mini-figures, Vinimates vinyl figures, D-Formz PVC figures, prop replicas and vinyl banks. It has enjoyed relationships with a number of content producers, including Lucasfilm, Disney, Marvel, Warner Bros., Sony, CBS, Legendary, PopCap, EA and many more.